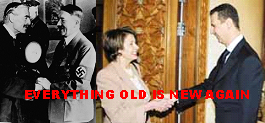 February 24, 2007
Medal of Honor Recipient Interviewed by Andrea Shea-King
Major Bruce P. Crandall will be receiving the Congressional Medal of Honor from President Bush at the White House on Monday, February 26. He'll be talking about it with Andrea Shea-King on Friday, March 3 from 3-5 pm EST (click here) and again on Sunday, March 5 from 9-11 pm EST (click here). The chat room will be open for both shows.
Andrea has more about these exciting interviews on her blog, The Radio Patriot.
Talk about inspirational radio! Hope you can tune in!
Show Comments »
February 06, 2007
Happy Birthday Ronald Reagan!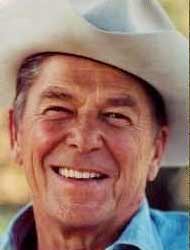 Born 96 years ago today, his true conservative leadership is sorely missed. (Favorite Reagan quip: "I'm here from the government, and I'm here to help.")
Who will carry on his legacy? It's hard to tell in the pack of RINOs we are currently burdened with.
Andrea and Mark of Constitutional Public Radio (CPR) will be discussing the man and the legend today. Be sure to tune in to the live stream from 3-5 pm EST, and log into the chat room if you can.

Show Comments »
January 28, 2007
Yesterday's Peace Rally: What You Won't Hear from the MSM
Tonight, Aaron of Lifelike Pundits will share what the MSM won't about yesterday's "peace" rally in Washington, D.C. Also, David Bellavia returns with his take on Kerry's "US is a pariah" comments, the antiwar rally, and the antiwar resolution coming up for vote
this week in the US Senate.
THE ANDREA SHEA KING SHOW
SUNDAY NIGHT (9 to 11PM ET)
AM 580 WDBO - Orlando/Central Florida
Listen on the stream at WDBO
Join the listeners in the chat room by logging on at ASKshow
Show Comments »
September 15, 2006
Jay Stephenson of Stop the ACLU on Constititional Public Radio Today
Andrea Shea-King and Mark Vance will have Jay Stephenson of Stop the ACLU (a great site dedicated to informing the public of the ACLU's shenanigans) on their show today. You can listen to Constitutional Public Radio from 3-5 Eastern online here. If you are so inclined, you can also join the chatroom by clicking here. It should be a great interview!
Show Comments »