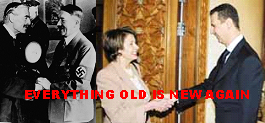 February 04, 2008
Birthday Greetings to Thirdwave Dave
Happy birthday to you,
Happy birthday to you,
Happy birthday dear Thirdwave,
Happy birthday to you!

May it be THE best EVER!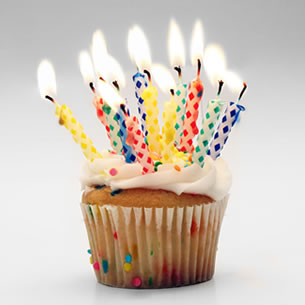 Don't burn yourself!
Show Comments »
September 19, 2007
It's International Talk Like a Pirate Day!

Arrgh, avast ye bilge rats! Once again it be International Talk Like a Pirate Day! Landlubbers like yerselves are invited to take part in piratical talk like "yo ho ho," "pass the grog," and "let's get ourselves some wenches."
Here's the blasted website for ye to see fer yerselves how easy 'tis to be a pirate for a day.
So hoist the jolly roger, dance a hornpipe and drink up, me hearties, while there's still rum to be had! International Talk Like a Pirate Day only comes once a year!
Show Comments »
September 12, 2007
Snickers Feast
YouTube fun. Enjoy!
Show Comments »
June 05, 2007
Casting Call for Extras in the Next Indiana Jones Movie
Consider the following to be a public service announcement from Blogmeister USA:
Do you live in Connecticut? Have you always dreamed of being an extra in a movie? Then read on...the following information was sent to me by an acquaintance:
The production is holding an open casting call for extras to appear in a sequence where Indy tears through campus on a motorcycle (along Chapel Street in New Haven). The call, organized by Billy Dowd Casting, will be held on Monday, June 11 and Tuesday, June 12 at the Omni Hotel at Yale between 1 p.m.-9 p.m. both days.
You must be 18 years or older, and you must bring a headshot with you to the casting call. (Photos will not be returned, so make sure that it's not your only copy.) Filming of the New Haven sequence will take place between June 28 and July 7.
No, I'm not going...but if you do and you are chosen, let me know! After all, it may be your last chance to see an aging Harrison Ford in a live action scene, LOL!
Show Comments »
March 09, 2007
Don't Vote: Quiz
Some people believe that uninformed voters are voters who best serve the nation by staying home on election day. Don'tVote.org is of that belief:
DontVote.org's mission is to combat the "Get out the Vote" movement that is pushed by organizations that would like to increase the number of uneducated voters to help their cause. DontVote.org encourages people to Vote, but only AFTER they have educated themselves on the policies and individuals for which they are voting. Voting should be considered a privilege and exercised with responsibility and discretion. Just like a final exam, responsible voting requires self-education and thought. When the time comes to cast your ballot, if you don't know for what or whom you're voting, then DON'T VOTE.
How savvy are you? Do you know who the important players are in today's worldwide political arena? Click the icon below to take the quiz to find out!
My score?
A+, with 100% correct. "Not only should you vote, you should consider a career in politics." Heh.
Show Comments »
March 04, 2007
Happy Birthday Pat!
Please join me in wishing Pat of Brainster a happy birthday today. Pat is a fan of the television show The Amazing Race, which is suitable in that Pat is supporting John McCain in the Republican primaries. (Just teasing, Pat!)
Pat's a great blogger and a great guy. Go on over to his site and wish him a happy!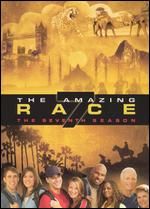 Others with birthday wishes:
Kitty
Lorie Bird
Aaron
John
Gayle
Show Comments »
March 01, 2007
Today is National Pig Day!
Start frying up some bacon and dig into those BBQ ribs! National Pig Day is upon us.
When will CAIR demand that it be rescinded?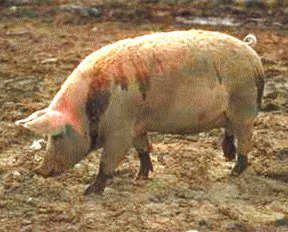 It's Wilbur-licious!
Show Comments »
February 04, 2007
Happy Birthday THIRDWAVEDAVE!
Today, ThirdwaveDave celebrates his 51st birthday. You know, the best thing about Dave celebrating his 51st is that he is older than me (I am pleased to still be on the uphill side of 40). Pretty soon he'll start watching those Scooter Store ads more carefully, and he'll be able to qualify for the senior discount platter at Denny's! (I hear he loves the grilled cheese and tomato with coleslaw and an iced tea.)
Dave is a blogger who not only covers those newsworthy things that make us either say "Wow!" or "Cr@p!", but he also takes on important causes...like helping to raise money for soldiers' families in need. He's the kind of guy to send an unsolicited compliment, saying something out of the blue to make your day. And although I've never met him in person (and I certainly hope to do so someday), I am proud to say he's my friend.
So many happy returns, Dave, and may there be many more!
(Well, what are you waiting for? Head on over to his blog and wish him a happy!)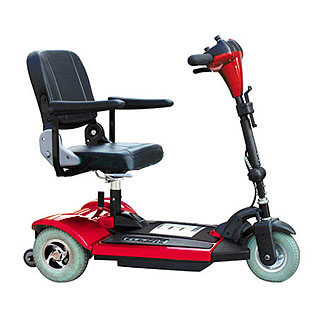 Dave's saving up for one of these babies...
I hear they do a rip-roarin' 5 mph!
Show Comments »
January 15, 2007
Okay, One More...
Just one more for tonight: Nik Kershaw and the title track to his 1984 album The Riddle. Full disclosure: this is the kind of guy I thought was totally hot back then! (I still prefer the hair to today's version of the '70s mop top.) I also had a major thing for Tom Bailey of The Thompson Twins.
Show Comments »
January 04, 2007
Five Things You (Probably) Didn't Know About Me
Reverse_Vampyr evilly tagged me with this meme. So whether you want to know or not, here goes:
1. I know the entire "goodnight" song that ended the Lawrence Welk show each week. (My grandparents loooved that show, and so we would end up watching it whenever we went to dinner on Sundays. That and Hee Haw.)
2. My former jobs include radio DJ/newscaster-reporter, pharmacy technician and working in the book operations division for a major publisher. Talk about a varied career!
3. I have actually written an entire book. It wasn't published, however, and the manuscript continues to collect dust in my home.
4. I am a major true crime fan. I love to watch Forensic Files, Cold Case Files and the like on television, and I read all sorts of gory tomes that describe both famous and not-so-famous murders. The Lizzie Borden and Jack the Ripper cases are two that particularly fascinate me. (I also love to read murder mysteries. Elizabeth George and Val McDermid are among my favorite authors.)
5. My dream, while in high school and college, was to become a voice-over artist, doing documentaries, commerials, etc. Alas, as we all know, not all dreams come true. (I did get paid to do a couple of local cable commercials, as well as a demo CD for a software company.)
There's much more (bwahahahahaha), but five's the limit this time around! Now, here are my victims (cue sound of knives being sharpened):
Gayle of And You Thought You Were Cranky?
Wyatt Earp at Support Your Local Gunfighter
Aaron of Lifelike Pundits
ThirdWaveDave
Andrea Shea-King of The Radio Patriots and CPR
Show Comments »
November 29, 2006
More YouTube Video Madness!
I first heard this song while driving through Pennsylvania on my way to Virginia for Thanksgiving last week. It's by a goth band called My Chemical Romance, a band that one of my older daughter's friends is a fan of. I actually like the song, and find the video entertaining! See what you think:
Show Comments »
November 25, 2006
More YouTube Fun!
Remember that song Fish Heads that played on the Dr. Demento show back in the '80s? Remember the short video movie that was made to go along with it? (My daughter found it weird, but as she enjoys a video called the Pancake Song, what right does she have to criticize?)
Show Comments »
November 14, 2006
Video Of the Day!
In keeping with my current obsession with watching music videos on YouTube, I give you this by Annie Lennox, Walking on Broken Glass. It's a winner in more ways than one: Annie Lennox, of course, is a fabulous singer and songwriter. The video is like a movie, set during the days of Louix XI, with beautiful period costumes. (I'm a sucker for anything before 1920.) And, it features John Malkovich (who is no stranger to period pieces) and Hugh Laurie. Many of you know Hugh from his current gig on the medical drama House, but he's been in many things in his native England...including playing the foppish Prince Regent on the third installment of that British classic Black Adder.
Enjoy!
Show Comments »
November 13, 2006
Another Awesome YouTube Video...
One of my favorite songs by '80s icons, Erasure...Love to Hate You.
Show Comments »
November 12, 2006
Help! I've Become Addicted to YouTube!
Pretty pathetic...I've spent much of my afternoon looking up old videos on YouTube, and have I found a treasure trove! Adam Ant, Oingo Boingo, Shriekback, and many more of my favorites from the '80s have been thoughtfully uploaded by anonymous YouTube users.
Here's one that I hadn't heard in quite some time: The Bolshoi, Away. Enjoy!
Show Comments »
November 10, 2006
How Much of a Republican/Democrat Are You?
Was there ever any doubt?
You Are 72% Republican
You have a good deal of elephant running through your blood, and you're proud to be conservative.
You don't fit every Republican stereotype, but you definitely belong in the Republican party.
You Are 0% Democrat
If you have anything in common with the Democrat party, it's by sheer chance.
You're a staunch conservative, and nothing is going to change that!
Click here to take the quiz for yourself!
h/t: Anna
Show Comments »
September 20, 2006
Meme: You Know You've Reached Middle Age When...
Joe at geosciblog tagged me for this meme. I guess since I am closing in on 40, I can be considered middle aged. Here are my observations.
You know you've reached middle age when:
*You prefer to stay home on Friday and Saturday nights.
*You would rather listen to talk shows than music on the radio.
*You ask the question: "Was I that obnoxious when I was that age?"
*You remember a time when cell phones, home computers and iPods did not exist, and you make sure your kids know.
*You become less interested in pop culture and more interested in world events.
OK...my turn to tag: Gary at Ex-Donkey, Pat at Brainster, and Kitty at Kitty Litter.
Show Comments »
September 19, 2006
It's International Talk Like A Pirate Day!
Avast, me hearties! Today be September 19th, and it's International Talk Like a Pirate Day! To find out more, click here. And, if ye be in need of a piratical name, click here.
My pirate name is Dirty Mary Cash: You're the pirate everyone else wants to throw in the ocean -- not to get rid of you, you understand; just to get rid of the smell. You're musical, and you've got a certain style if not flair. You'll do just fine. Arr!
So run the skull 'n' crossbones up the mizzenmast, toss back a mug of grog, and be ready to weigh anchor!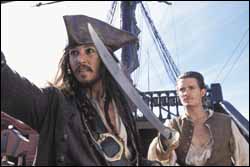 Swab the decks, ye scurvy scum!
Show Comments »