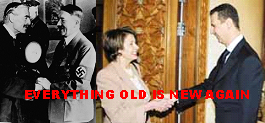 March 12, 2008
Comment Spam Strikes Again!
Comment spammers have been really active over the past few days, and I've shut down comments to the older entries they seem to be targeting. If you try to make a comment on an older post and it's closed, that's why! It's tempting to shut down comments altogether for a week or so, but I don't want to go that route just yet.
Show Comments »
October 10, 2007
From the Weird E-Mail Files
As a blogger and online columnist, my e-mail address is available for anyone to see and utilize. Sometimes I get messages from people who like what I have to say. Other times I get extremely rude missives telling me what I can do to myself. And then there are the e-mails that truly leave me scratching my head.
Like this one.
Today, I received an e-mail from someone named Charlie, who wrote the following (copied exactly from the original, with all grammatical errors intact):
This "Rush for Peace Prize" is a farce and wish it was laughable, but it is not. Rush is actually telling his audience that he was legitimately nominated for the NPP, yeah, by Mark Levin, who is president of Landmark of which Rush is a on the board. This really is funny until you realize that Rush is trying to pass off his nomination as legitimate. What is funny though is that of the literally thousands of people and organizations that can nominate for the Nobel, none of them nominated 'el Rushbo'.
The Sheeple and I hate to use that term, will never learn will they.
I don't know why he's sending this to me -- he's not one of my regular correspondents. I posted about the "nomination" when Mark Levin made it...but really, does anyone take this seriously? From what I can see in the rules, Levin is not eligible to make a nomination...and even if he is, does anyone think for one minute that Rush would win? No one wins but lefties. That's a given. And this year, self-proclaimed environmental expert and sucker magnet Al Gore has it all but sewn up.
Back in February, when Levin made the "nomination," a commenter at Hot Air had this to say:
It's so great. Apparently it's really infuriating lefties around the world. Olbermann named Levin the worst person in the world last night, though the specific reasoning I didn't pay attention to. Basically, they all take this idiotic award seriously, no matter how much they complain about Kissinger getting it they still want to love it again. Plus, they wanted to parade Gore's nomination around for a while and now Levin has gone and spoiled it for them.
Exactly. Now, with the annoucement of the winner just around the corner, Rush is hyping it on his show, but come on people: it's a joke and he knows it. And regular listeners of Rush are definitely smart enough to know it too. (He should be happy there's no way he's in the same category as Jimmy Carter, Yasser Arafat, Kofi Annan...all previous winners.)
Come on, Charlie...surely there are other things worthy for you to get worked up about. Rush having fun with his Peace Prize "nomination" isn't one of them.
Show Comments »
August 19, 2007
Free Republic's Kristinn Taylor on the Andrea Shea-King Show Tonight
This is a big show tonight, and you won't want to miss it. The Free Republic's Kristinn Tayor will be talking with Andrea about a lawsuit that FR might be filing against Bill O'Reilly and a Fox affiliate.
Why? According to Andrea's blog, Radio Patriot:
According to a press release, defamatory statements by Bill O'Reilly were broadcast on the Fox News Channel's The O'Reilly Factor on or about July 31st when he compared Free Republic to DAILY KOS, a left wing website.
Be sure to tune in to Andrea's show tonight on 580 WDBO, Orlando. Live streaming begins at 9 pm Eastern. You are also invited to join in the live chat room (upper right) here.
On a tip from ThirdWaveDave.
Show Comments »
August 18, 2007
Three Cheers for Wyatt Earp!
I'd like to thank Wyatt for doing such a great job guestblogging for me while I recharged my batteries down in Northern Virginia. He got so many people to comment that I'm thinking of making him a permanent addition to the blog...heck, maybe he should even take over!
Now, all of you who enjoyed his posts here, please be sure to visit him at his blog, Support Your Local Gunfighter! Since I can't actually pay him, I can at least direct some traffic his way.
Thanks, Wyatt...you're the best!!!
Show Comments »
August 09, 2007
Screw Loose Change's Pat Curley Featured in Phoenix New Times
Hooray for Pat! Check out this article at the Phoenix New Times, which chronicles his work for Screw Loose Change, the site dedicated to tossing the 9/11 Truthers to the curb. Not only do we discover Pat's philosophy behind his blogging about the Truthers, but we get a glimpse into his personal life AND there are a lot of fun photos!
Thanks, Kitty, for spreading the word!
Show Comments »
August 07, 2007
A Note to My Friends on Blogger
I enjoy reading a number of blogs that are hosted by Blogger, including Brainster, Reverse Vampyr, Support Your Local Gunfighter, Marathon Pundit, Mean Ol' Meany and others...you know who you are. Anyway, the reason you're seeing fewer of my comments these days is that my company has begun blocking Blogger blogs on our Internet service...first it was just a few, but now pretty much EVERY blog whose URL ends in .blogspot.com is on the verboten list. And as I obviuosly spend much of my week sitting at this desk, it means that I have less opportunity to view your work on a daily basis.
I do my best to check out your blogs in the evenings and on weekends, and I do get around to them...just not on the near-daily basis of before. Just wanted to let you know I'm not forgetting you!!!
Show Comments »
July 29, 2007
Blog Fest West Coming Up -- August 18th!
I live on the East coast, so I won't be attending. But for those of you near enough the the San Francisco area who would like to attend (and feel like dodging moonbats), Blog Fest West is happening on August 18th at Fort Mason Center, located right on picturesque San Francisco Bay.
Organizing this event are Cinnamon Stillwell, Ed Driscoll and Nina Yablok. For more information, head over to the official website. And pass the info along to anyone you know who might be interested!!!
Show Comments »
July 18, 2007
New Website: Media Mythbusters
Lorie Bird included me in on this e-mail about a new site you may be interested in:
I am happy to announce the launch of Media Mythbusters.com. This new wiki website was created to provide a place for approved contributors to archive facts and links to chronicle major media's treatment of stories in which questions have arisen regarding facts or methods of reporting. Because the site is a wiki, it will always be a work in progress. Some of the listed entries consist of just a framework awaiting content to come, while others are already quite extensive. We have provided a format and some intitial posted items to serve as the beginning of a site I hope will grow considerably into a valuable resource.
Awesome!
Show Comments »
June 14, 2007
My Top 25 Favorite Columnists Right Now
No, I couldn't list myself, heh heh...but here they are. (Inspiration from John Hawkins.)
25. Kathleen Parker
24. Michelle Malkin
23. Mona Charen
22. Dennis Prager
21. Charles Krauthammer
20. Debra J. Saunders
19. Burt Prelutsky
18. Peggy Noonan
17. Larry Elder
16. Star Parker
15. Ben Shapiro
14. Suzanne Fields
13. David Limbaugh
12. Emmett Tyrell
11. John Stossel
10. Mark Steyn
9. Victor David Hanson
8. Mike Adams
7. Rich Lowry
6. Myrna Blyth
5. Dick Morris/Eileen Gann
4. Walter E. Williams
3. Jonah Goldberg
2. Ann Coulter
1. Thomas Sowell

Show Comments »
June 11, 2007
My Top 10 Favorite Blogs Right Now
John Hawkins over at Right Wing News has done his quarterly ranking of his top 40 favorite blogs. I thought I'd get on the bandwagon with my (much smaller) list of top 10 favorites. These are blogs that I visit regularly and comment and/or link frequently.
*A caveat: I made a conscious decision NOT to include any blogs by my blog friends (those I correspond with regularly), because I don't want to hurt anyone's feelings. ("Hey, why didn't she include me?")*
10. Ankle Biting Pundits
9. Little Green Footballs
8. David's Medienkritik
7. Right Wing News
6. Dissecting Leftism
5. Newsbusters
4. Michelle Malkin
3. American Thinker*
2. Moonbattery
1. Hot Air
*Regular readers know that I contribute on occasion to American Thinker...however, as I am not in charge of content, I felt it was not a problem to include it. Hey, I'm not getting paid for any of this!

Show Comments »
May 03, 2007
Linkapalooza
A couple of links for you to check out this Wednesday morning:
Aaron of Lifelike Pundits attended the Face of America Rally this past weekend in Washington DC. He has coverage of the event, as well as video. Click here to see what you missed!
And John Ruberry of Marathon Pundit has a behind-the-scenes look at what really happened in the University of Illinois scholarships-for-soldiers scandal.
Show Comments »
April 26, 2007
American Thinker Returns
As regular readers know, I have contributed several well-received articles to American Thinker, one of the most respected conservative sites on the web. Imagine my surprise when it "disappeared" yesterday, replaced by one of those annoying "squatter" sites. Fortunately for us, it's back, and editor Thomas Lifson tells us what happened. (Can you spell "scammed" boys and girls?)
Show Comments »
March 29, 2007
Thursday Links
I've got a full plate at work today, so posting will be light. In the meantime, please check out the blogs in my sidebar, along with the following, for news and commentary in general:
And You Thought You Were Cranky?
And check out Marathon Pundit for news on Mrs. Bill Clinton's endorsement by NOW.
Show Comments »
March 19, 2007
Light Posting This Week...
I'm on a business trip in the warm, sunny suburbs of Atlanta! I'll be posting, but not as much as usual...in the meantime, please do check out the blogs on my sidebar!
Show Comments »
February 12, 2007
New Blog on the Block: The Victory Caucus
Text from the e-mail sent by N.Z. Bear:
I am pleased to announce that we have now taken the next step in organizing those of us who feel that victory is the only option in our current global conflict. Today, we have launched a new web site: The Victory Caucus (http://victorycaucus.com).
At the site, you will find news and information on the war, discussion forums to share your views, and concrete ways to help support our troops and communicate to our leaders that victory is what we demand.
We are pleased to have assembled a serious group of serious thinkers on the war to act as our Board of Governors, including:
Dean Barnett
Austin Bay
Matthew Currier Burden (Blackfive)
Frank Gaffney
Hugh Hewitt
Ed Morrissey
'Publius' and 'Joe Gish', two formidable experts on the war whose current occupations require they remain pseudonymous
The Board is currently kicking off the first of many discussions on our group blog, taking on the most fundamental question of all: how do we define victory?
I hope you will visit the site and join us in sending a message to our leaders, our troops, and the world that America will not flinch from the fight, and that we will not settle for anything less than victory.
***
Check it out!
Show Comments »
February 03, 2007
Saturday Linkage
For your Saturday browsing:
RFTR
Screw Liberals
With Malice Toward None
Reflections by Kris
Don't forget to nominate your favorite "America Sucks" folks for the Jimmah Awards!
Show Comments »
January 24, 2007
Say Goodbye to The Man
Yet another fine blogger is retiring. The Man at GOP and the City has decided to stop posting to his blog, but promises to continue on Blogs 4 Bauer and Urban Elephants.
Part of the reason he's quitting is to work on a particular presidential campaign. I won't spoil the surprise. Go over there now to find out, and either give him a mushy goodbye note or pile vile invective upon him -- it's your choice.
What is it, something in the water?
Show Comments »
January 11, 2007
Samples...
of the comments I've received regarding my article today at The American Thinker (all spelling original):
regarding ms. pelosis's swearing in:
you are aware of the difficulties in getting the bush family together for such a foto, dont u?
making arrangements with probation officers, drug counslelors and the like?
go f*** urselves, u whinning pissants!!!!

ed grimley
spokane
Thanks Ed...I didn't know you were still around. How's the wedgie going? (Spokane...what a surprise!)
"Apparently only Democrats are allowed to use children as public relations tools."
Perhaps you didn't notice that on the day in question, Nancy Pelosi was not the only one to "use" children. Even Republicans (gasp) were allowed to bring their families to the floor on that opening day, as is tradition. Get your facts straight. Having children present during a heated debate as a ploy for the topic at hand is not the same thing.
Lisa Ehrhardt
Perhaps I didn't notice because so much of the attention that day was on Pelosi...and the media gushfest before and after didn't exactly help. As for the child Santorum wanted to have on the floor during the abortion debate, he claimed she wanted to be there, and I would assume her mother would have had to give permission. Do I approve of Santorum's idea? Not necessarily. However, I stand by the point I made. Thanks, though, for not using profanity (and props for not using a fake name).
There have been favorable comments as well (thanks Andrea, Kitty, and "learner"), but you just can't beat the unfavorable ones for entertainment value!
Gee, I'm beginning to get a feel for what people like John Hawkins and Michelle Malkin have to deal with (on a much smaller scale, of course!).
Show Comments »
Once Again...
Thomas Lifson, editor at The American Thinker, has graciously posted a piece by me. This one's about Nancy Pelosi. Head on over to check it out, along with the other excellent writings by authors discussing what matters today.
Show Comments »
January 10, 2007
Another Blogger Bows Out
One of my favorite bloggers (and fellow Connecticut resident) Gary at Ex-Donkey has made the decision to retire his blog in a few weeks. Click here to see why, and be sure wish him all the best!
Show Comments »
January 09, 2007
Blogging About Work: Don't Do It!
I received an e-mail from a blogging friend who sometimes writes about funny things that happen at work. Not long ago, something he wrote about leaked out among his co-workers. He didn't violate any rules at work for having written about it, and he was simply asked by his superiors to be more careful next time. That should have been the end of the story.
Unfortunately, his immediate supervisor and some of his other co-workers are still in a snit. Despite the fact that he never uses names (and blogs under a pseudonym), they are certain that now everyone and his mother knows who they are, and they have been making his life a misery. I really feel for him, and encouraged him to continue writing about the other things that make his blog enjoyable to read.
That is why I never blog about work. My last job was with a high-profile company, and my current job is with another high-profile company. (My job isn't high-profile, though, so don't think I'm getting too big for my britches.) In fact, I don't even write about anything that has to do with the industry I work in! The last thing I need is for some company bigwig to stumble across my blog, figure out who I am, get mad, and hand me my pink slip. Contrary to popular belief, I may be a Republican, but I am not rich. I need my job if I want to keep food in my kids' mouths and a roof over their head. (I also keep the existence of my blog fairly quiet at work...only one person knows about it, and I don't think he reads it. Not to mention, being a conservative in a blue state can be fairly unpopular in the workplace.)
A couple of years ago, a former beauty editor lost a job offer (after she had given notice at her previous job) because her blog was about the beauty industry, and the higher ups got mad. As it turns out, she got a book deal and is now a media consultant. Still, not everyone manages to land on his feet in the same fortunate manner!
So please...unless you own the company, don't blog about work. If you do, I hope you blog under a pseudonym. I don't want to hear any more distressing stories from my pals in the blogosphere!
Show Comments »
December 26, 2006
Taking Some Time Off
Hope you all had a lovely Christmas. I'm taking a few days off from the keyboard so that I can spend some time with my family, and to recharge my batteries. I'll be back soon. In the meantime, visit one or two sites on my sidebar!
Show Comments »
December 22, 2006
Only 3 More Shopping Days 'til Christmas...
Yikes! Of course I'm not done! I have the day off today, and will spend much of it shopping and baking. Not much time for blogging today... Do check out one or two blogs in my sidebar; there's a lot of good commentary out there!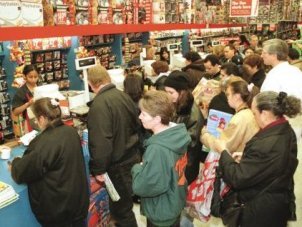 I'll be one of these last-minute losers today!
Show Comments »
December 18, 2006
The 40 Most Obnoxious Quotes of 2006
The list is up at Right Wing News. Most of the quotes this year come from certified leftwing moonbats, but the right is represented with a few stinkers. Head on over and see if you agree or disagree with what made the cut.
Show Comments »
TIME's 2006 Person of the Year
Yes, folks, it's ME!
TIME has chosen bloggers like me, who toil away at the keyboard for your amusement and edification. This recognition of my efforts, however belated, is both touching and gratifying, if I do say so myself.
Heh.
Wyatt Earp and the Radio Patriots are also taking well-deserved bows.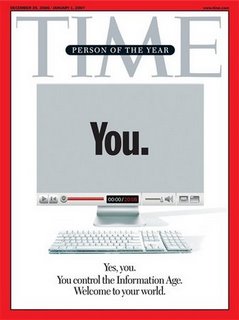 No, not you, ME!
Show Comments »
December 08, 2006
Recovering
Reverse Vampyr is recuperating from colon surgery yesterday. Head on over and wish him a speedy recovery. If you're nice, maybe he'll tell you where he has some of his tattoos. :-)
Show Comments »
October 30, 2006
Blogoweeniversary II Over at In The Right Place!
Halloween is just around the corner, and it's time for Blogoweeniversary II! Hosted by Mr. Right over at In the Right Place, it's time for selected bloggers to don their masks and scare the cr*p out of unsuspecting readers. This year, the site is being haunted by (and I quote), "A collection of snooty liberals who think they've already won the upcoming election!"
Head on over...if you have what it takes. The masqueraders will be unmasked late Halloween night!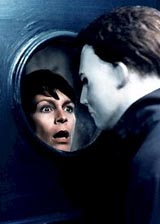 Open the door if you dare!
Show Comments »
October 12, 2006
Woo Hoo! I'm #1!
I can't believe it...my quip about Kofi Annan made first place over at In the Right Place's caption contest. Click here to see my blue ribbon entry and all of the other fine captions...the best the blogosphere has to offer.
And, there's still time for you to join the fun on the current caption contest over at ITRP.
A brief note: I tried starting up my own contest a couple of months back, but gave up quickly. Why? As I said in an e-mail to Mr. Right, it's simply too much work! I'd much rather enter them than run them. Kudos to Mr. Right and all the others who give up so much of their time so the rest of us can have our fun!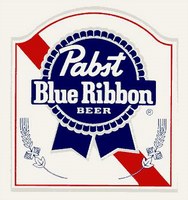 No, not this kind of blue ribbon!
Show Comments »
October 11, 2006
Light Blogging Today...
It's my last day at the current job (new job starts Monday), and I'll be spending much of it getting the temporary fill-in up to speed on my current projects. I'm also being taken out to lunch by one of my sales reps AND the department is giving me a party this afternoon. So, it's not likely that I'll have much time for posting.
I'll be glad to be working closer to home, but leaving this company and New York is a bittersweet experience. I've met a lot of great people and will be sorry to be away from the excitement that is New York. Still, I look forward to the people I'll be meeting, learning new skills, and doing something new.
In the meantime, please feel free to browse the blogs in my sidebar...you are sure to find one or two to your liking. I should be back in full force tomorrow!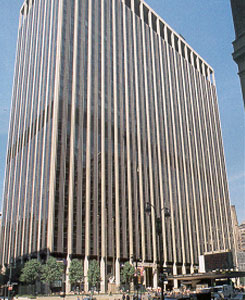 My last day on the 20th floor of this building
Show Comments »
October 03, 2006
Check Out One Cosmos
Wow, I have just discovered this gem of a blog: One Cosmos. The blogger, who goes by the moniker of Gagdad Bob, is a clinical psychologist, and uses his expertise to analyze and discuss the people and issues that are important to society today.
In today's post, he discusses the culture wars and the chasm that divides left and right. Here's an excerpt:
Thus, just as Dr. Sanity is a couple of hours ahead of me in her wisdom, Europe is perhaps a generation ahead of America in its folly. Thanks to the useful idiots of Europe, we can see exactly where the idiotic road of leftism leads. The French are like the frogs in slowly boiling water who have no idea that their goose pate is cooked. They took the wrong fork in the historical road, which we may now stick in them. They are history.
This is what I am referring to when I write about the unbridgeable chasm between left and right. Half of our country has already gone the way of Europe. If a significant portion of the other half goes, then I am not at all optimistic about the future of mankind. The stakes are that high.
His writings are far more brilliant than anything I could even dream of producing. Be sure to head on over to see what I'm talking about!
Show Comments »
October 01, 2006
Lucky Dawg Bites the Dust
I received an e-mail this weekend from Chris at Lucky Dawg News. Chris decided to shut down the site after it had been hacked into for a third time in the past month and he lost everything. He says he doesn't plan to blog anymore.
This sort of thing makes my blood boil.
If you'd like to get your point of view across, use the comments section. If you just don't like what a blogger has to say, don't read his blog. Hacking into a site whose content you don't like is fascism, plain and simple. I am curious to know if Chris can track down those who managed to erase all of his hard work.
Chris, I wish you all the best, and I hope you get the energy up to blog again in the future. Your contributions to the blogosphere will be missed.
Show Comments »
September 21, 2006
Light Posting Today
I have a super-busy day ahead, and doubt I'll have much time to post today. In the meantime, please check out the blogs below for humor, NASCAR, commentary and more:
Lifelike Pundits
Rightwing Nation
Reverse Vampyr
Ex-Donkey Blog
Support Your Local Gunfighter
Lucky Dawg News
Enjoy the day!
Show Comments »
August 28, 2006
Back on a Monday
Sorry I've been AWOL the last few days. With work piling up on my desk faster than I can get through it, it's been hard to keep up with this hobby. Plus, this weekend was my 20th high school reunion, so I pretty much stayed away from the computer.
For those of you contemplating whether or not to go to your own reunions when they pop up, I say go for it! I found that many people had given up their prejudices from the old days and were happy to have a chat (although a few held on to their stand-offishness). Also, don't worry if you've gained some weight or lost some hair...you'll find that a lot of people are in the same boat.
Here's hoping I have a more productive blogging week!
Show Comments »
August 04, 2006
This Week's Caption Contests
Feel like putting your snarkiness to the test? Check out the following caption contests:
Cowboy Blob has a plane that may turn your stomach.
This picture of W and Helen Thomas over at GOP and the City will give you the warm fuzzies.
The bust of Hillary over at In The Right Place is probably the scariest thing I've seen in a long time.
Well, go on! Get funny!
Show Comments »
July 30, 2006
Posting Week of July 24 (Sticky Post)
I'm on vacation this week. While my family and I aren't traveling, we will be doing things like going to the beach, the movies, some tourist attractions in Connecticut that we've never seen, and the like. Posting will be spotty (any new posts this week will be below this one), but I will try to check in a few times this week. In the meantime, please be sure to check out the blogs in my sidebar...there are many insightful folks out there with their own take on today's news. I definitely will be back to regular posting next week. Enjoy, and as always, I thank you for your support!
Show Comments »
July 23, 2006
In The Right Place Contest Winners
Mr. Right over at In The Right Place has posted the names of those who have placed in his first year's worth of weekly caption contests. Results are here.
May I humbly point out that I made the top twenty-five? (That's something that surprised me!) Mr. Right has put a lot of time and effort into awarding point values to the entries and tallying up for the year, and I am thrilled that I managed to place. My Top 25 Captions Hall of Glory logo is in the upper left hand corner of this blog.
The new season continues with this picture. Head on over and try your luck!
Show Comments »
July 13, 2006
Busy Day Today!
I am extremely busy today, and won't have much time for posting. Please be sure to check out what my friends at Lucky Dawg News, Moonbattery, Reverse_Vampyr, Mein Blogovault, Kitty Litter and Brainster have on tap!
Show Comments »
July 05, 2006
The Grass Is Greener for Leftwing Bloggers
Check out this post by Riehl World View on the copious amounts of money floating around on the left side of the blogosphere. It seems as though some bloggers are motiviated not just by their convictions, but by their bank accounts.
I have no problem with bloggers accepting funds from political parties or candidates as long as they disclose this information.
It's when they don't disclose that things become sticky, even when alleged wrongdoing is not clear. (Remember the Armstrong Williams flap?)
For the record, I do not accept money from anyone with regard to this blog. My posts reflect my opinion and no one else's. This is done on my time with no monetary recompense whatsoever.
The moment I begin making money from my rantings, the readers will be the first to know about it. But don't hold your breath!
Show Comments »
July 03, 2006
Vacation Day Today...
My company is closed today as well as tomorrow for the 4th of July. I'm spending the time with my family, and so won't really be blogging until the 5th. Be sure to check out my blogroll for news and commentary, and I will be back on Wednesday.
Show Comments »
May 18, 2006
Wyatt Earp vs. French Weenies
For those of you who need yet another reason to boycott France and all things French:
My pal Wyatt Earp over at Support Your Local Gunfighter sent an e-mail to the French embassy stating his displeasure with the naming of a Parisian street after cop murderer Mumia abu Jamal.
Here's the canned reply he received, along with a thorough fisking.
Way to go, Wyatt!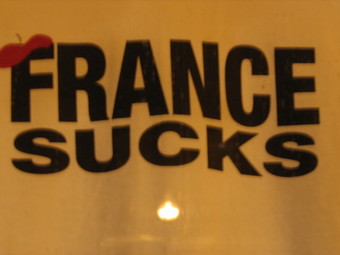 Let's tell it like it is
Show Comments »
May 12, 2006
Friday Picks
Busy day today, so I don't know how much time I'll have for posting. In the meantime:
The Man has his Friday Caption Contest going on. See what you can offer!
Marathon Pundit discusses a talk by Irshad Manji that he attended in Chicago.
Pat from Brainster has joined forces with James B. to create a blog called Screw Loose Change: Dedicated to Exposing the Lies, Distortions and Myths in the Movie Loose Change. Head on over to see how they debunk the conspiracy theories contained within a movie only Michael Moore could love.
DeMediacratic Nation tells us of a man who has been trying to become a citizen here the legal way with much difficulty -- yet he still believes in our citizenship process.
Finally, Gary at Ex-Donkey Blog takes on the NSA hysteria that is taking on a life of its own.
Enjoy!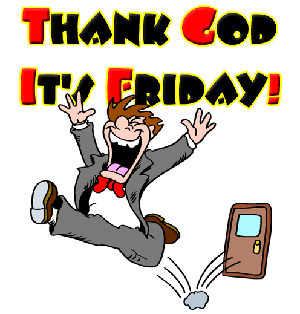 Show Comments »
May 10, 2006
LOL!
See the Che picture in the right sidebar? (scroll down) I stole it from The Blather Review, who stole it from someone else...
Good stuff.
Show Comments »
April 26, 2006
Quote of the Day
I was just over at Brainster, and came across this comment from Gayle, who has her own blog here. The quote was in reaction to the childish remarks made by a leftwinger to Tony Snow's being named the new White House press secretary, but I thought it was a good, overall description of today's left and how they deal with issues that don't go their way:
These are the rantings of overprivileged babies (the baby boom "me" generation of Bill and Hitlery) who didn't get their own way in the 2000 election (or 2004) and have been having a tantrum ever since. No amount of logical proof that they are wrong, no amount of empirical data will change their so-called minds because they "FEEL" they've been cheated and ill-used which has impaired if not obliterated their ability to think rationally. It's pathetic as hell while still infuriating.
Ha ha, I love it! Check out Gayle's blog when you have a moment...she's worth the read.
Show Comments »
April 14, 2006
Light Posting Today...
I have today off, and am using the opportunity to clean my house and get my taxes done (yeah, yeah, I'm a classic procrastinator).
Hope to have time to post later...if not, over the weekend!
Show Comments »
March 28, 2006
The Anagram Meme
Pat over at Brainster tagged me for this anagram meme. An anagram is when you take the letters in one word and rearrange them to make other words. The results for Blogmeister are here.
A couple of my favorites are Bogle Smiter and Glob Meister.
OK, my turn to tag: Joe Six-Pack and The Good Lieutenant.
Show Comments »
I'm Getting Closer...
...to that coveted #1 spot on The Right Place's caption contest. This week I came in at #4. Check out the winnahs here.
And here's this week's contest. Go on, enter!
Show Comments »
March 20, 2006
Back...for Now
OK, thanks to Gary for posting my "Out of Order" post yesterday. I am still unable to sign on from home, but can do so now from work (not that I'll have lots of time today...heading into a training session shortly). I have someone looking into the issue and hope to have it resolved soon!
I should have some time at lunch to post something. Until then, please be sure to check out the blogs and other websites on my sidebar...there is sure to be something there to pique your interest!

Show Comments »
March 19, 2006
Out Of Order
I haven't been able to post since Thursday due to a technical glitch that I'm still trying to work out. Gary from Ex-Donkey Blog has kindly signed on for me to post this message. Please keep checking back; I'm hoping to have this solved within the next couple of days.

Thanks for your support!
Show Comments »
March 16, 2006
New Additions to the Blogroll
I'm pleased to add the following blogs to my blogroll:
Iowa Voice: A group blog based in the Midwest discussing American politics and social issues. One of their bloggers is originally from London and he has traveled a great deal, and so is able to provide discussion on U.S. policy from an international point of view.
My most recent perusal of Davids Medienkritik (which I try to read at least once or twice a week) led me to discover Pursuit of Serenity, a blog by a German written in English. (Thank goodness; I didn't keep up with my study of German and can only make out a few words of the language now.) Blogger Marian Tobias Wirth is pro-American, a rarity in Europe these days, and I look forward to his views on America and the world in general. Being of German descent (five out of eight great-grandparents hailed from Deutschland), I'm always glad to discover that not everyone there despises us...
Be sure to check out both of these fine blogs!

Show Comments »
March 11, 2006
Saturday Links
For those of you who are looking for something good to read today:
The Weekend Pundit has an interesting take on the Blame Game.
Van Helsing at Moonbattery talks about the havoc being wreaked on our southern borders.
Check out the latest caption contest at GOP and the City.
Finally, what does the death of culture sound like? Tammy Bruce has the answer.
Show Comments »
It's My Blogiversary!
One year ago today I started Blogmeister USA! (I started on Blogger, and back in October moved to the much more hospitable hosting grounds of MuNu.)
While I'm certainly not the most influential blogger in the blogosphere, I enjoy what I do, and I have seen my daily readership grow at a slow but steady pace. Thanks to all of you who make a point of stopping by!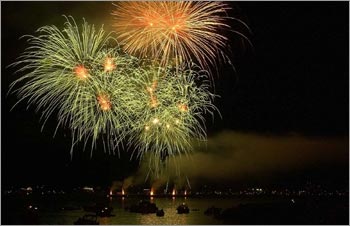 Show Comments »
March 01, 2006
Ex-Donkey Quoted by Howard Kurtz
Kudos to my friend Gary at Ex-Donkey Blog for being quoted by Howard Kurtz of the Washington Post (hey, even the MSM can sometimes hit it right!).
Click here to see Gary's post about it, and here to see the column by Kurtz. The quote is near the bottom.
Well done, Gary!
Show Comments »
February 28, 2006
Check Out MilTracker
Officer Candidate Phil Van Treuren over at Camp Katrina has begun a new blog! Not a blog in the conventional sense, MilTracker is designed to be a clearinghouse for posts on the positive things our military is up to from scads of bloggers across the blogosphere.
Check in to see what MilTracker has to offer!
Show Comments »
February 25, 2006
Seven Songs I'm Listening To Lately
Pat at Brainster tagged me for this meme: seven songs I'm really into lately. Like Pat, I'm no longer in my twenties, and music doesn't have the same meaning it used to. I enjoy it, but I don't feel like I have to own the latest CD. In fact, the last few CDs I bought (and I don't buy many) were '80s compilations and Pat Benatar's Greatest Hits. Yes, my age is showing. I don't even have an iPod, as it's not a priority item for me. However, if I did own an iPod, the following seven songs would definitely be on it. Most of them are older tunes, but there are a couple of recent ones mixed in.
Girls Just Want to Have Fun (Cyndi Lauper): The quintessential '80s song. Short and sweet, bubbly and poppy. I loved the video (and still enjoy it if I happen to catch it) from MTV's heyday...when they actually were Music Television.
Chariot (Gavin DeGraw): This guy has a great voice and sings songs that have nice melodies and soothing lyrics. It doesn't hurt that I think this guy is totally adorable...
Material Girl (Madonna): Before she became a "holier-than-thou perfect mom who embraced one of the weirdest religious fads ever," I was a Madonna fan. I loved her all through the '80s and '90s, and own everything she did before American Life. I still like to listen to the old stuff. Material Girl is another song that identified the '80s, and it was Madonna at her best: a shameless self-promoter who had a sense of humor, before she decided she was going to save the world (while still making piles of money).
These Words (Natasha Bedingfield): This song has a rappy feel to it, but it also has actual singing. It's a very playful tune. Bedingfield also has a Motown flavor to her singing which is very appealing.
Footloose (Kenny Loggins): Can you tell where my musical tastes lie? Not only can you dance to this tune from the movie, but the lyrics are fun (partial lyrics below):
I've been working so hard
Keep punchin' my card
Eight hours for what?
Oh tell me what I've got
I've get this feelin'
That time's just holdin' me down
I'll hit the ceiling
Or else I'll tear up this town
Tonight I gotta cut
Loose, footloose
Kick off your Sunday shoes
Please, Louise
Pull me off of my knees
Jack, get back
Come on before we crack
Lose your blues
Everybody cut footloose
In fact, I love the whole soundtrack. I used to have it on cassette, but I keep thinking I'll have to buy the CD.
Hopelessly Devoted to You (Olivia Newton John): I remember going to see Grease with my mom, sisters, and our two friends from next door and their mother. It was the first "late night" movie I had been allowed to go to (I was 10, and we didn't get home until well past 11 pm). Who didn't love Olivia? Who didn't want to be her (especially since she got to be close to then-very-hot John Travolta)? I recently bought the CD and listen to it at work. If I had to pick a favorite tune from it, this is the one. I love to sing along!
Mamma Mia (ABBA): ABBA brings me back to the carefree days of my childhood and Mamma Mia is absolutely one of my favorite songs by them. They've seen a huge resurgence in popularity in the past ten years or so, with movies featuring tunes and a Broadway musical based on their music (called Mamma Mia, what else?)
There are so many more, but I'm limited to seven! OK, my turn to tag:
Show Comments »
February 24, 2006
Brainster Cited in National Review
Pat over at Brainster has had his post regarding Abramoff's campaign contributions cited at National Review by Donald Luskin.
Click here for details. Be sure to congratulate Pat...he's one of the best bloggers out there.
Show Comments »
Blogs4Bauer: Carnival of Bauer
As a public service to my good friend The Man over at GOP and the City, I'm happy to announce the upcoming Carnival of Bauer! That's right, for you fans of 24, Blogs4Bauer will be hosting the Carnival of Bauer every Thursday, beginning March 2. The main stipulation for posting your link, of course, is that your post be about 24.
Click here for more details.
Show Comments »
February 14, 2006
New Caption Contest at The Right Place
Head on over to The Right Place for the latest caption contest...it's a good one, and the competition is fierce! I doubt my lowly entry will win, but you can't win if you don't play!
Show Comments »
February 06, 2006
Quick Monday Links
Here are some posts by some great folks you may find worthy of your time today:
In Canada, clean needles and government reimbursements for Viagra are the norm. What's next on the "healthcare" agenda there? Moonbattery has the goods.
PCD at Iowa Voice tells us that Wikipedia is banning politicians and their staffers from editing posts to the online "encyclopedia."
Reverse_Vampyr highlights a post from a new blog regarding the crisis between the Islam and non-Islam world. The post makes some good points, but be sure to read the comment section as well for some much-needed clarification.
Finally, is it smart for Republicans to toss Lincoln Chaffee (RINO, RI) to the wolves? Pat at Brainster explores the issue.
Show Comments »
February 02, 2006
New Poll in Sidebar
Okay, the poll in my sidebar has been there waaay too long. I kept meaning to post results and change it, but never seemed to have the time to get around to it. Until now...
Here are the results (there were many ties) to: Which celebrity would you like to see move out of the U.S.?
Michael Moore - 31
Barbra Streisand/Jane Fonda - 24
Alec Baldwin - 20 votes
Al Franken/Katie Couric - 19
George Clooney - 17
Tim Robbins - 16
Susan Sarandon/Martin Sheen - 15
Paris Hilton - 14
Tom Cruise/Bruce Springsteen - 13
Britney Spears/John Cusack/Leonardo DiCaprio - 11
Donald Sutherland/Ben Affleck/Julia Roberts/Kate Hudson - 10
Michael Moore ought to be pleased; he loves to be noticed. I guess Barbra and Jane aren't as relevant as they think they are.
Thanks to all who participated. My new question (which I will try to leave up for only a couple of weeks) is: What is the most pressing issue facing the nation today?
Have fun!
Show Comments »
January 18, 2006
For Your Reading Pleasure
Looking for something new to read on the Web? Here are a few sites for you to check out and mull over:
Just Hillary: A site devoted to both sides of Her Royal C (as Kitty likes to call her). Do you want the good? the bad? the ugly? You'll find all things Hillary here.
United American Committee: "A non-partisan movement of concerned Americans, promoting awareness of threats which face America from within our very own borders, primarily focusing on Islamic extremism in America. A movement to promote citizen involvement in national security issues, and to awake Washington on the issue of Islamic extremism. A diverse group, all Americans, united, striving for a better tomorrow in America. A tomorrow where our children may be free, free from Islamic extremist threats at home."
Velocity Press: Billets Doux: Letters to the editor with a political bent from a guy in Boston.
Enjoy!
Show Comments »
January 03, 2006
Blogmeister USA's Rules About Commenting
I appreciate everyone who takes the time not only to read my opinions here, but those who also take the time to comment. Please keep in mind the following rules I have regarding comments and other stuff. Hey, it's my blog, and I get to make the decisions!
-No foul language. If you can't get your point across without using expletives, you have a problem, and it's one I don't have to put up with. I reserve the right to delete posts containing nasty language and, if necessary, to block the IP of people who consistently violate this rule.
-No personal attacks against other commenters or me. By personal attacks I mean name calling, threats, and other not-so-delightful behavior. Again, I reserve the right to delete such comments and/or block the IPs of the commenters.
-I don't mind off-topic commenting, but please keep it short and sweet.
-Comments made by third parties do not necessarily reflect my views; they are the views of the third party. The appearance of these comments do not mean that I agree with them in any way, shape or form.
That's it! I'm not like bloggers (and you may have come across some of them) who delete and block commenters just because they don't share my point of view. Everyone is welcome to share alternative points of view here. Isn't that the point? However, I'd like to uphold a certain amount of decorum, because I don't like the idea of turning this blog and commenting forum into a sewer.
Thanks again for stopping by, and keep the (clean!) comments coming!
Show Comments »
December 30, 2005
A Nutso Day Today!
Ugh...today is absoutely crazy at work, and so I won't have time to post until tonight. Please check out the blogs and other sites on my blogroll for great commentary and other goodies!
Show Comments »
December 20, 2005
The Blather Review...
...has been added to my blogroll. Actually, it's already in the MuNu Family of Blogs blogroll, but I have added it to my Fellow New Englanders blogroll as well, as it's a Connecticut blog.
I'll be checking it out more frequently, and you should too!
Show Comments »
December 12, 2005
I Made the Top 10!
Top 10 what, you ask? The top 10 captions to The Man's latest photo caption contest over at GOP and the City. My entry was rated as #6.
Time to play Powerball...my luck is on a roll!
Show Comments »
December 11, 2005
A New Look!
I'm pleased to introduce you to the "new" Blogmeister USA! Thanks to the folks at Apothegm Designs, my blog no longer looks like a "poor relation." Sadie was extremely helpful and, as you can see, is a wonderfully talented Webpage designer.
If you're looking to have your blog made over, I suggest you contact Apothegm Designs. The price is reasonable and they really give you quality service.
Let me know what you think of the new design!
Show Comments »
December 07, 2005
New Additions to the Blogroll
I'm pleased to announce the following additions to my blogroll:
The Noonzwire: Alex is a transplanted New Yorker in Connecticut, with very definite views on politics and lifestyle.
Radio Blogger: Not that he needs my support, as he's one of the biggest bloggers out there, but I've added him because...well, why not?
Enjoy!
Show Comments »
November 10, 2005
Light Blogging Today...
I have a crazy day today, so don't expect a lot from me. Check out the fine links and blogs in my side bar and of course, take a moment and vote in my "celebrity" poll!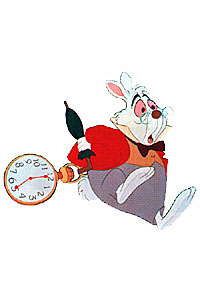 Show Comments »
March 21, 2005
Just changed my template...
...the other one was just too green. Bear with me as I get all of my links back up!
Show Comments »